School Kine Cookies
Homemade Since 1984
To better serve their customers, School Kine Cookies needed a backend dashboard for administrators to track fundraiser cookie sales to increase productivity.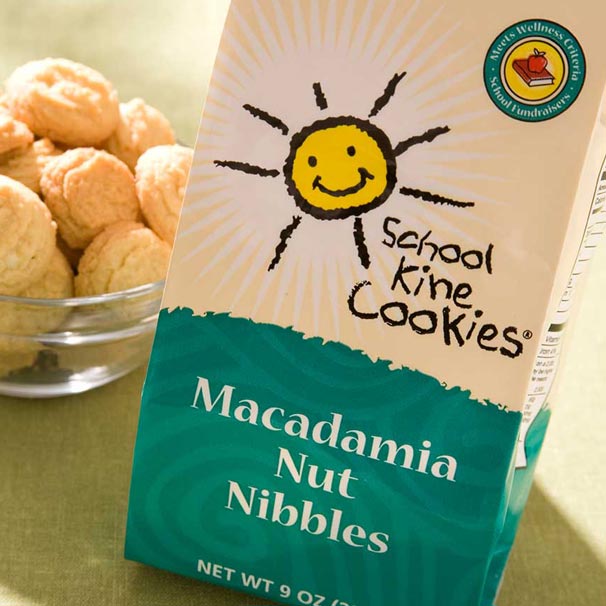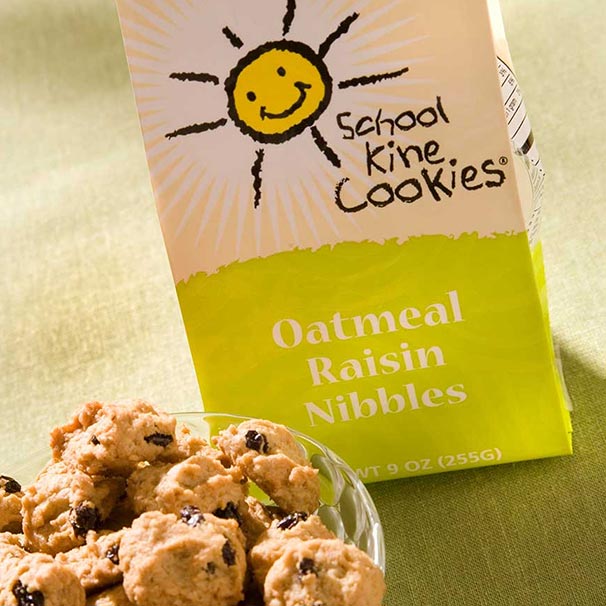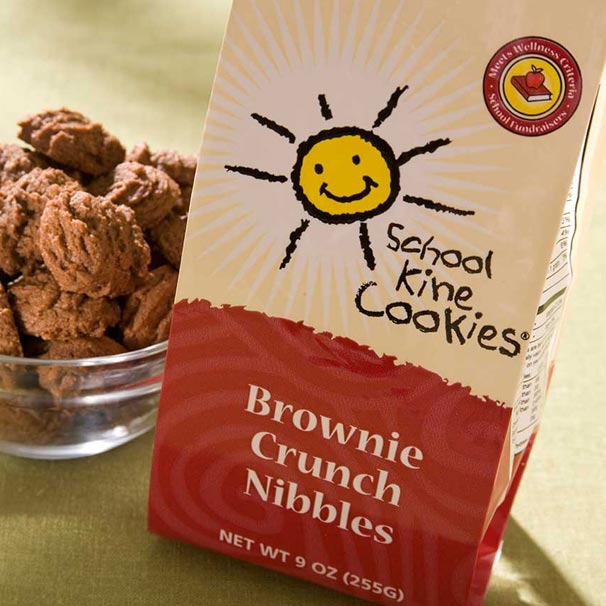 School Kine Cookies is looking to increase administrative efficiency, customer acquisition, and brand awareness via an outstanding user and administrative experience.
Discovery
Measure Twice, Cut Once
Before any design work started, we met with the client and asked some of the following questions which could affect designs or implementation:
Demographics Will this be for public schools only? Should we assume a large number of parents are non-native English speaking because of the diverse cultures found in Hawaii?
Empathy Teachers, coordinators, and parents have busy lives. How can we provide a streamlined solution with very little instruction or an overly complicated on-boarding process?
Complications Will parents need to track sales for more than one child attending different schools?
Stand Out Who are your competitors? What are they doing right? What are they doing wrong?
Scope Creep What is the most practical CMS to use and how will that be implemented? We should not over engineer this project.
Community Will you allow people the ability purchase from a fundraiser if the have no connection to a school?
After gathering feedback, we went had a better understanding of the space and how to approach providing a solution. Several discovery documents were created, which included the interviews, userflows, sitemaps, and wireframes.
Website
The company wanted to keep the brand and users in mind, so a treatment of bright, warm colors were applied when creating the dashboard and website.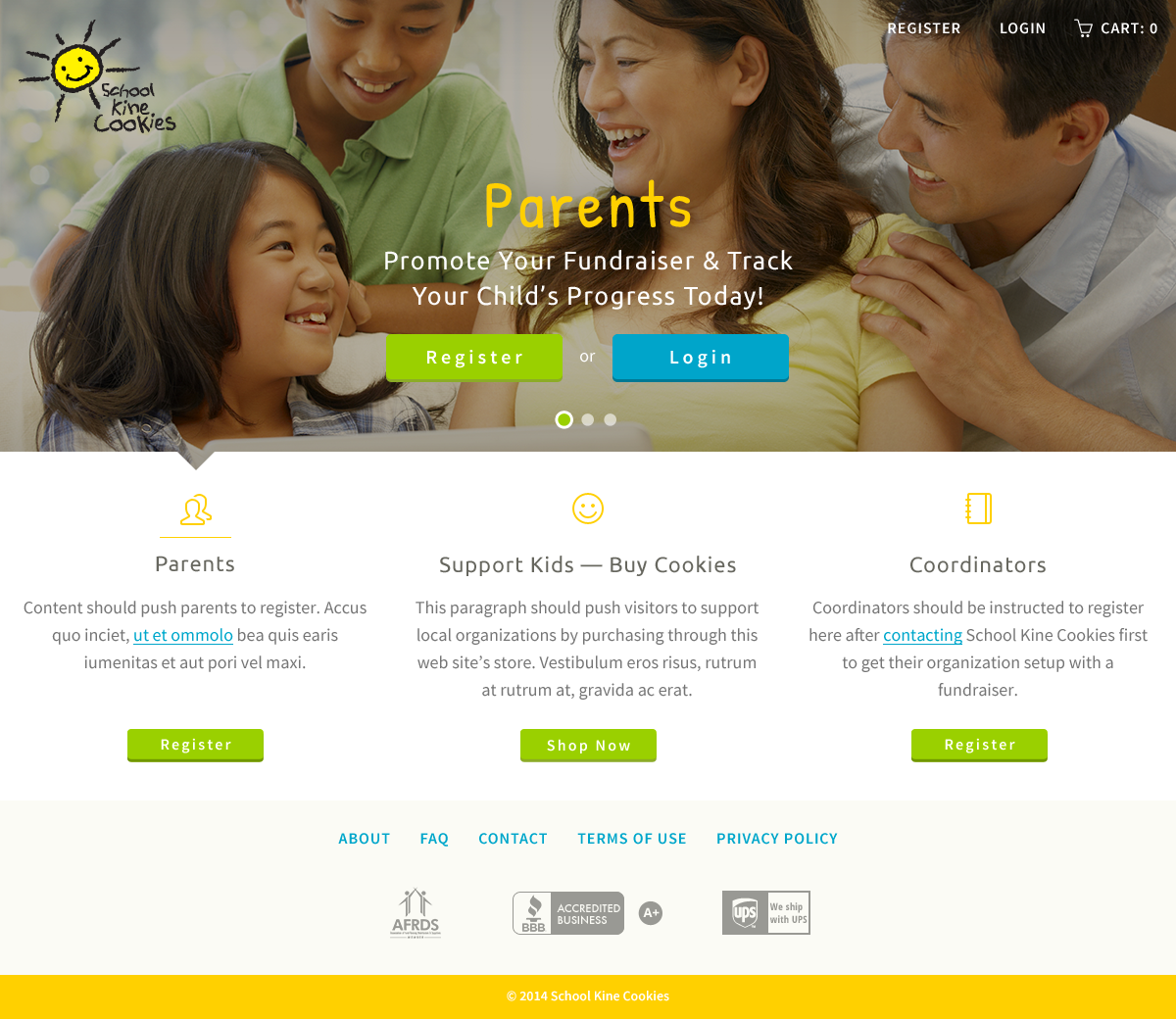 A responsive e-commerce site was built on Shopify to shift selling efforts online to eliminate door-to-door solicitation. An interface was also created for parents to track their child's sale progress and also gave them the ability to share a fundraiser with family and friends.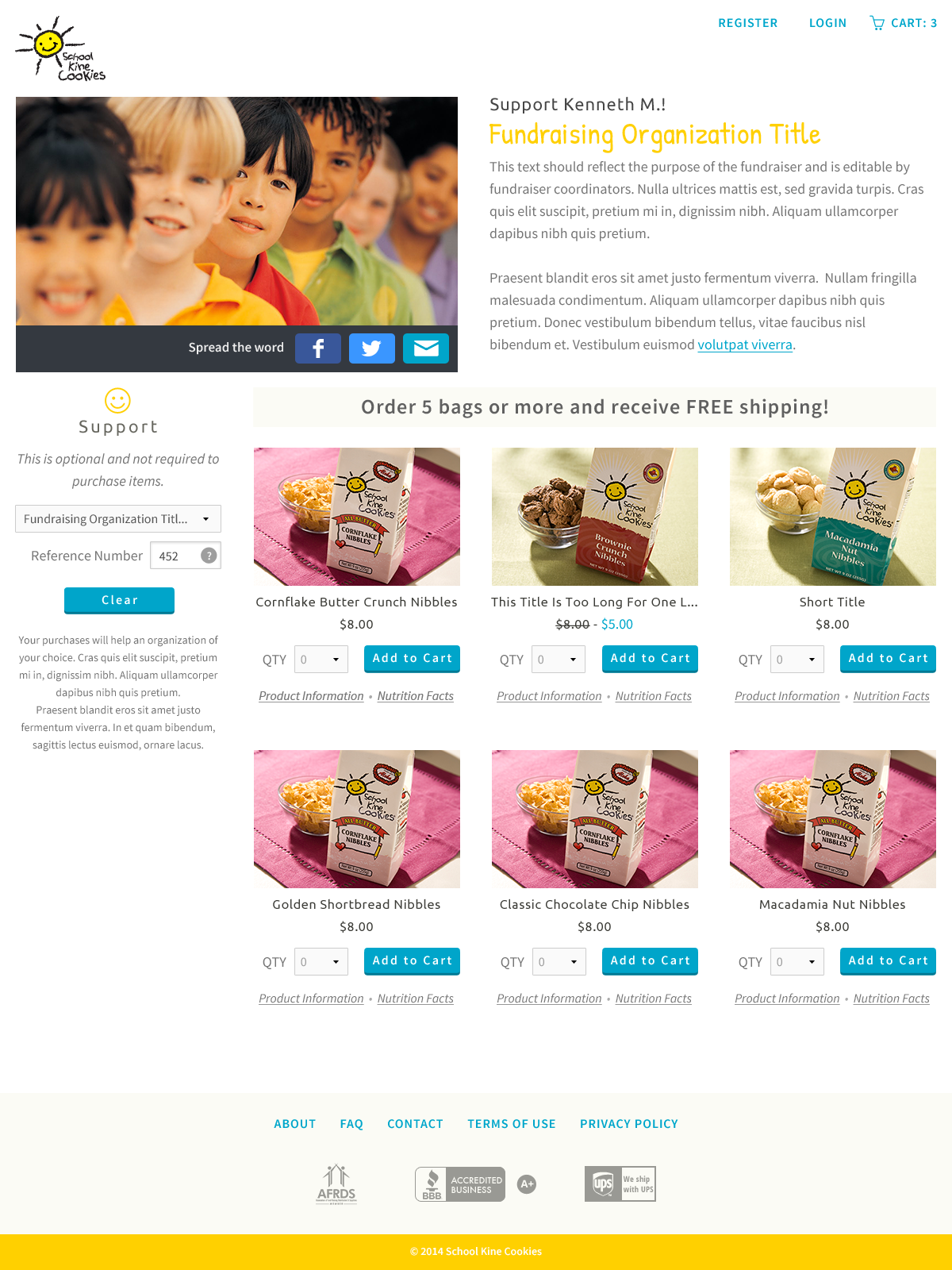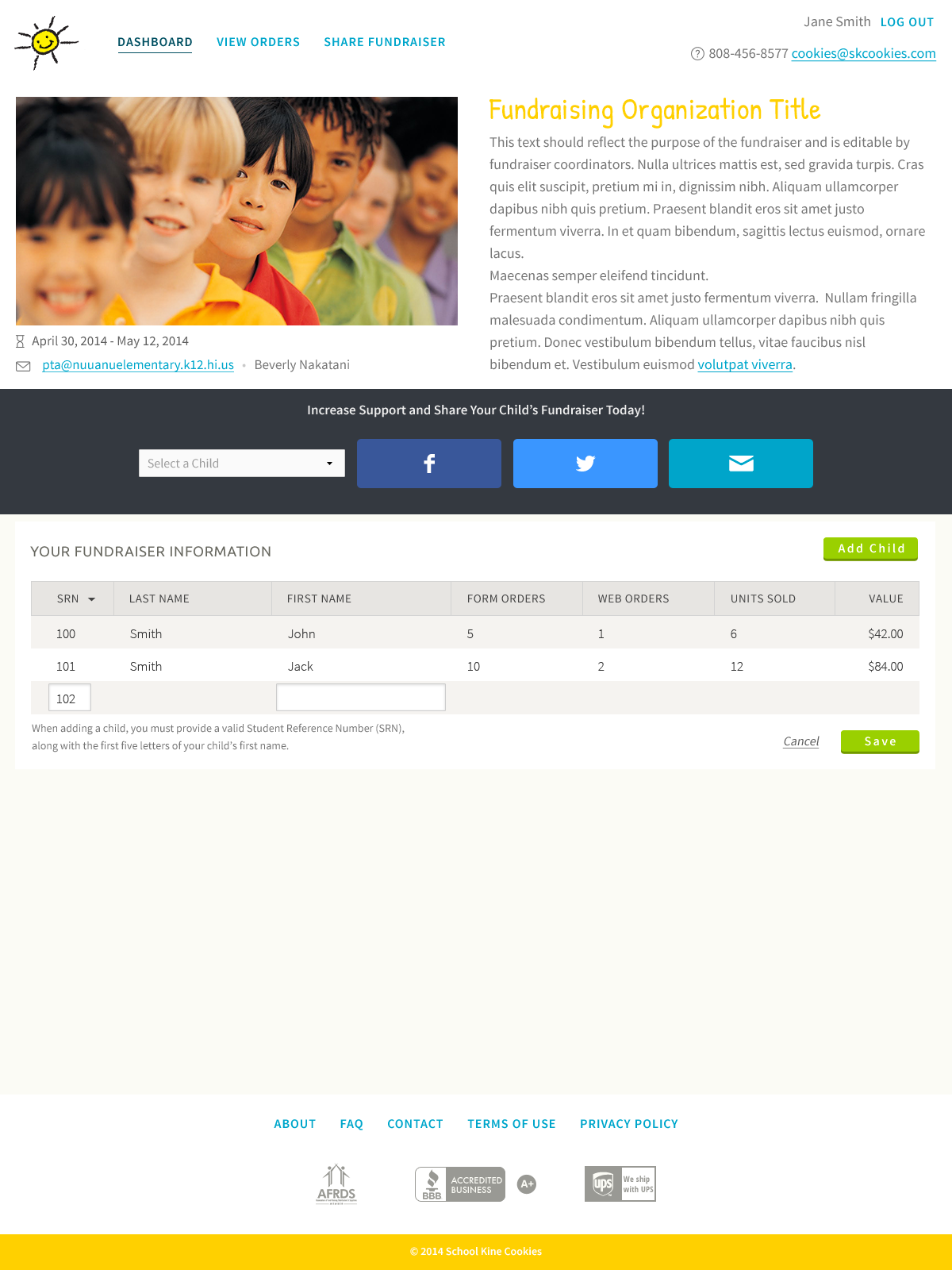 Dashboard
The goal of the dashboard was to make inputting cookie sales as easy as possible for fundraiser coordinators. They can input, track, and edit sales for each seller in a streamline and efficient manner.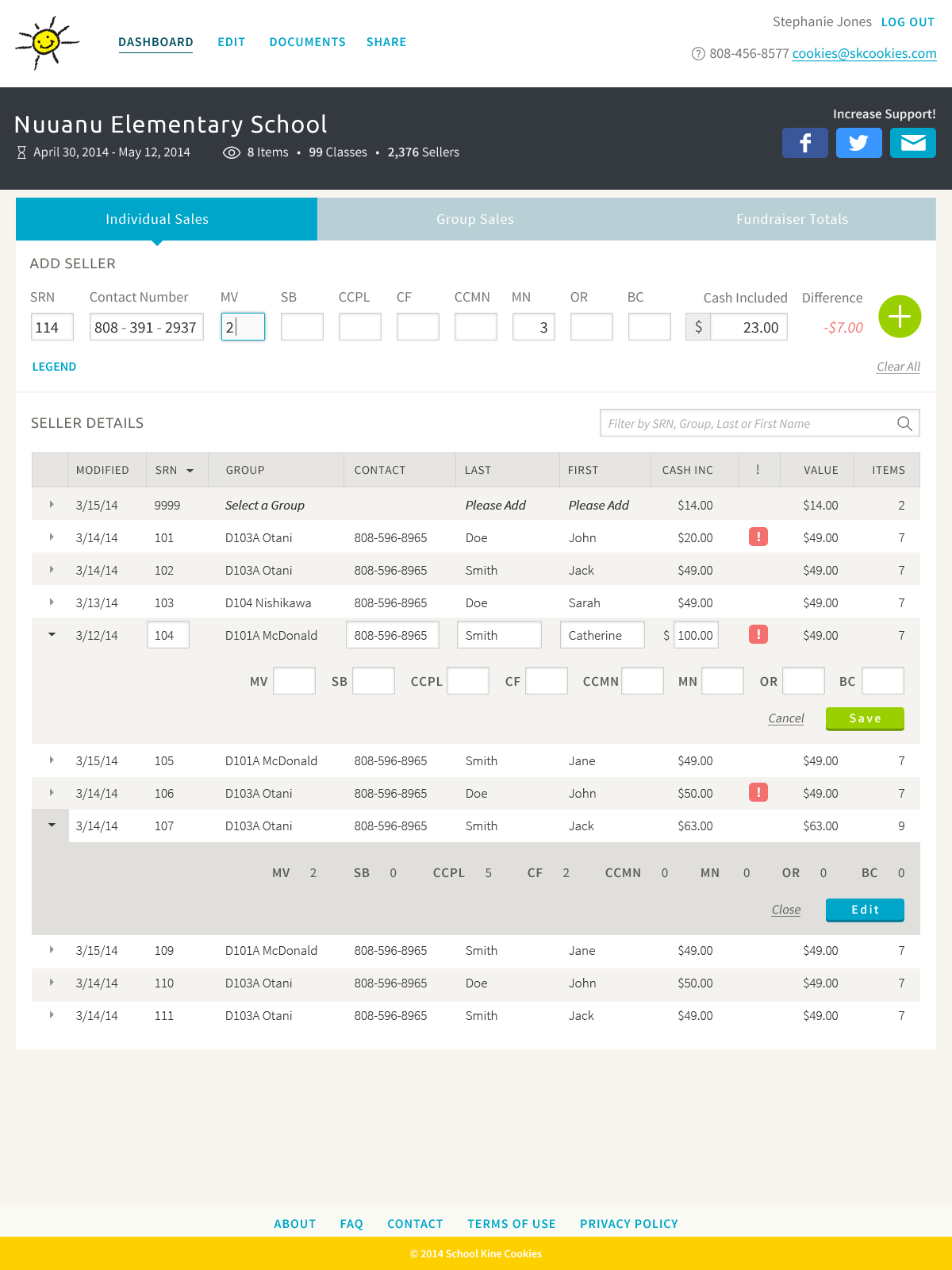 Production
To keep design costs to a minimum, only a few mock-ups were created for approval. Once the overall look and feel were established, we applied styles to the approved wireframes, reducing the overall project time. A custom CMS (content management system) was also built so administrators could manage the dashboard and site content.
Results
There was a 98% adoption rate since launching in the summer of 2014. Positive feedback and a steady flow of online sales proved that the newly built dashboard was effective for School Kine Cookies. Inventory management from live sales data also helped administrators get a better understanding of how coordinators may need assistance from start to finish of their fundraisers.
Project Contribution
Client

School Kine Cookies

Site

Agency

Ikayzo, Inc.

Engagement

March - July 2014

Discovery

Site Map, Userflows, Personas, Wireframes

Design

Mockups

Implementation

HTML, CSS, Foundation, Ruby on Rails, Shopify