School Kine Cookies
Web Application & Website
To better serve their customers, School Kine Cookies needed a backend dashboard for administrators to track fundraiser cookie sales to increase productivity.
Dashboard
The goal of the dashboard was to make inputting cookie sales as easy as possible for fundraiser coordinators. They can input, track, and edit sales for each seller in a streamline and efficient manner. A custom CMS (content management system) was also built so administrators could manage the dashboard and site content.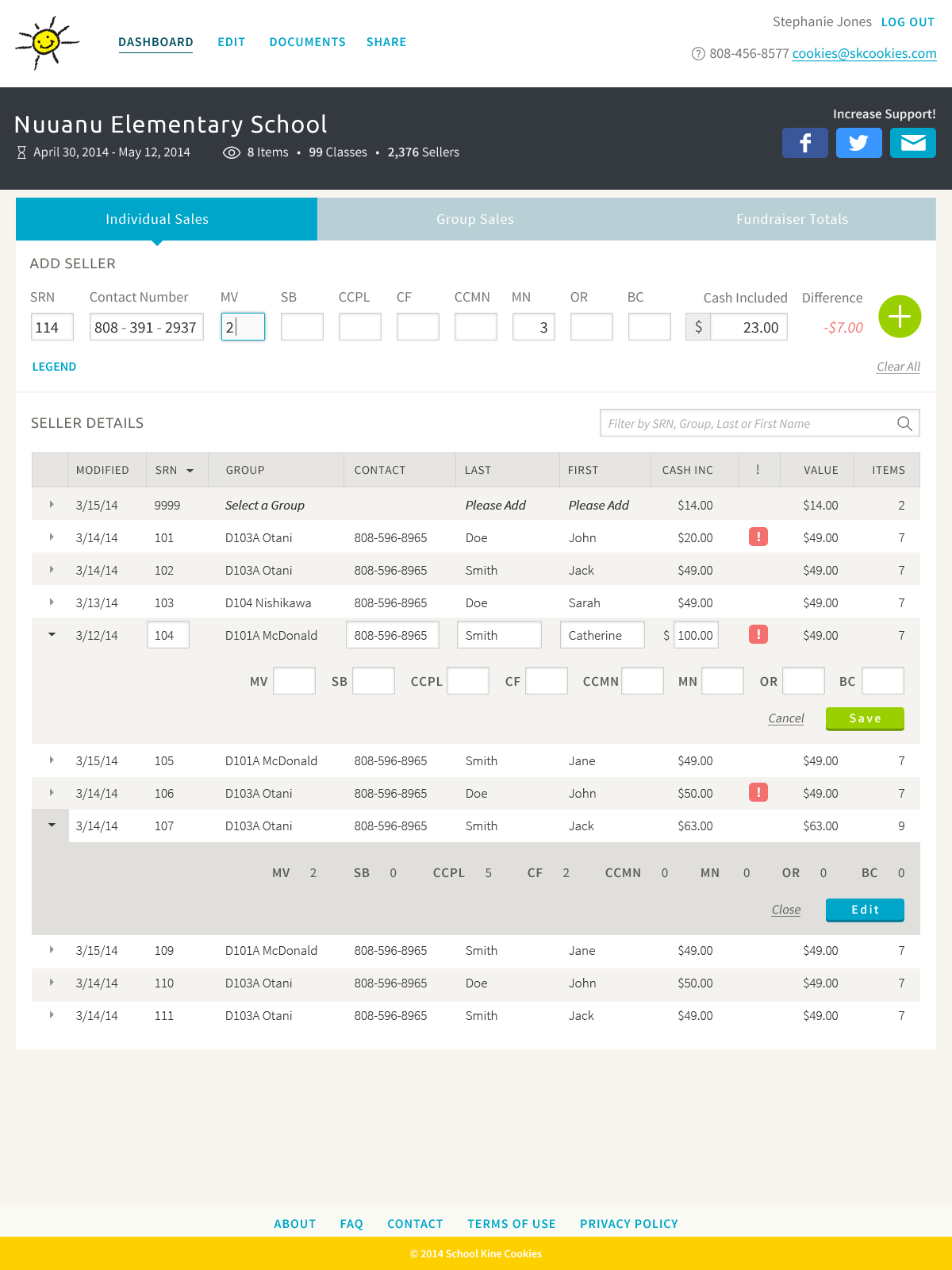 Results
There was a 98% adoption rate since launching in the summer of 2014. Positive feedback and a steady flow of online sales proved that the newly built dashboard was effective for School Kine Cookies. Inventory management from live sales data also helped administrators get a better understanding of how coordinators may need assistance from start to finish of their fundraisers.
Website
A responsive e-commerce site was also built on Shopify to shift selling efforts online to eliminate door-to-door solicitation. The treatment of bright, warm colors were applied keeping the brand and users in mind.
An interface was also created for parents to track their child's sale progress and also gave them the ability to share a fundraiser with family and friends.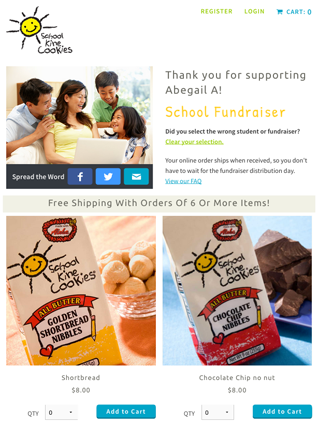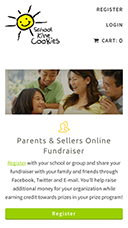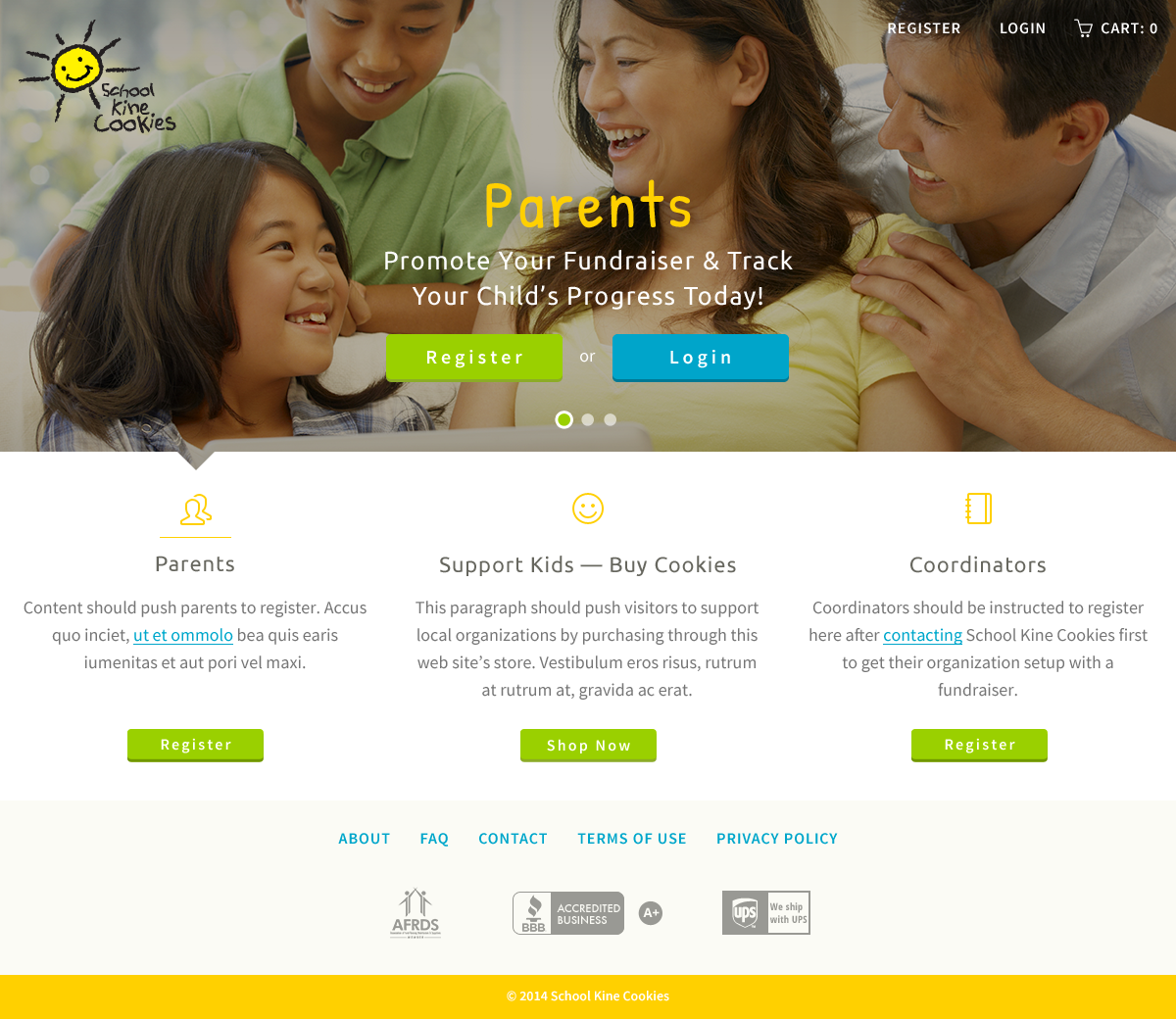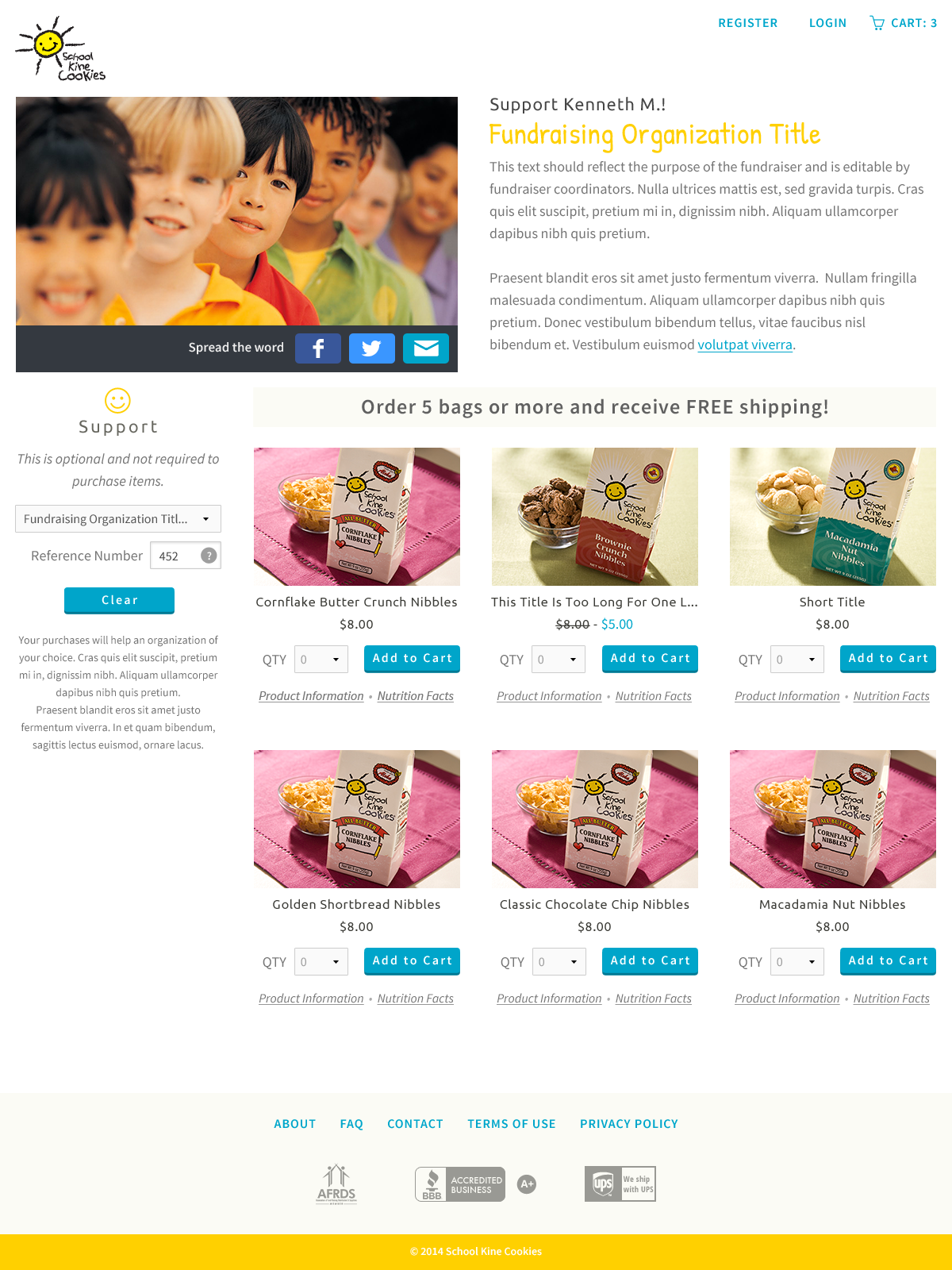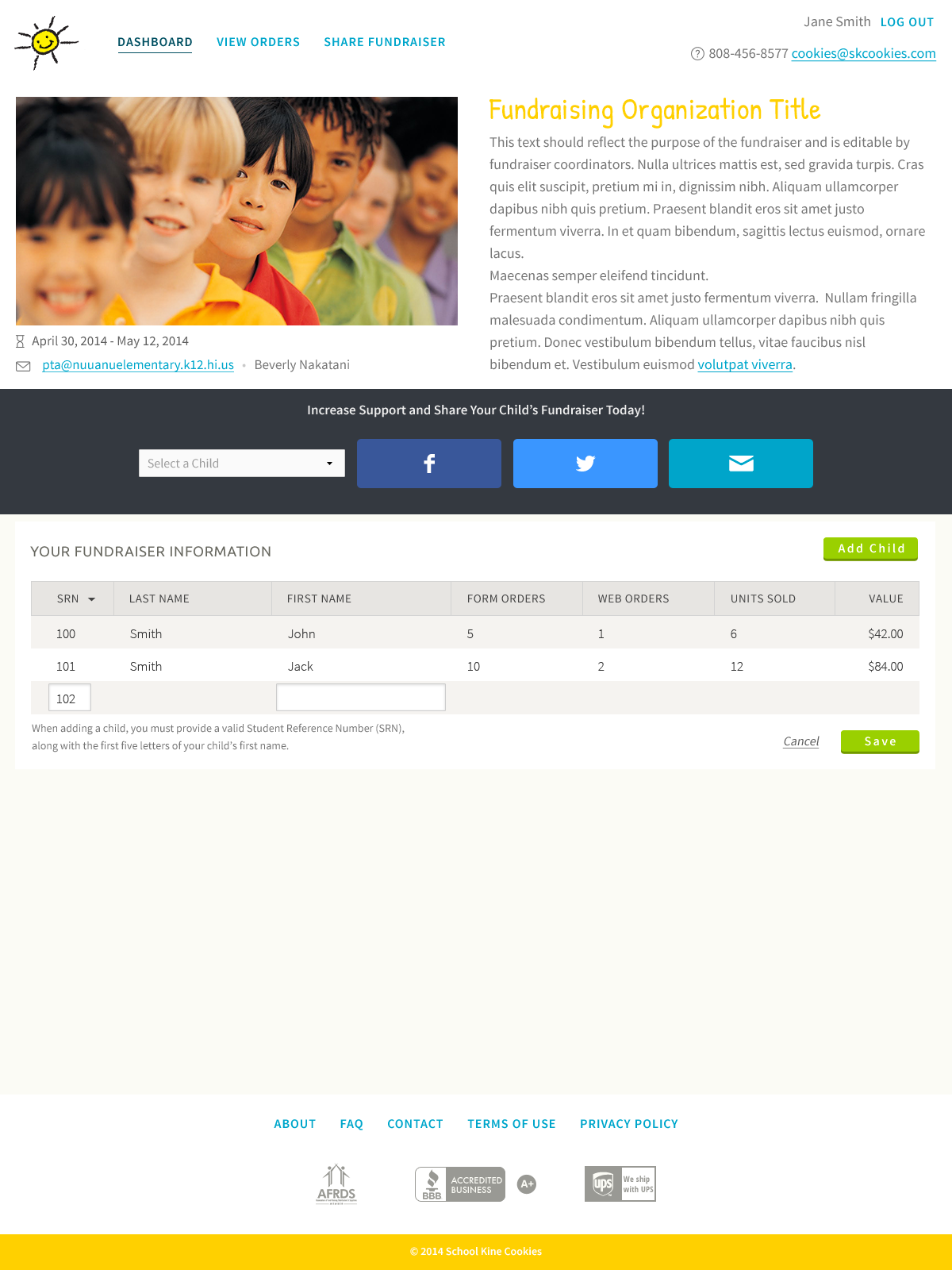 Project Contribution
Client

School Kine Cookies

Agency

Ikayzo, Inc.

Engagement

March - July 2014

Discovery

Site Map, Userflows, Personas, Wireframes

Design

Mockups

Implementation

HTML, CSS, Foundation